What is Minecon you say? Well it's the convention that centers around the game Minecraft and all things Mojang. The first Minecon was held in Las Vegas in Nov 2011 at the Mandalay Bay Hotel and Casino.  The second Minecon was held in Nov 2012 at Disneyland Paris!! During this event they held the first Minecon Build competition and Oviraptor won first place!! His build was amazing and he well deserved the win!!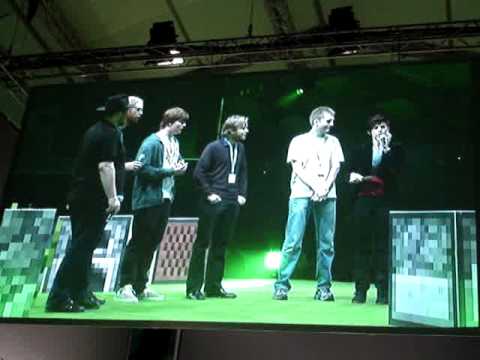 The third annual Minecon convention is coming Nov 2-3rd to Orlando, Florida. Tickets sold out in record time but Oviraptor and I were lucky enough to score a couple. This time we are also volunteering to help out as Minecon Agents as well as entering this year's build competition.
Want to see the master at work? Ovi is live streaming his entire build on twitch. Watch and support him as he builds another incredible creation with the theme of Halloween!!
http://www.twitch.tv/oviraptor_